DC Motors
From about the 1980s, DC motors have become increasingly less important in plant engineering. So it is very rare today that DC motors are still redesigned. All technical variants with regard to designs, protection classes, ventilation and the attachment of various accessories can also be implemented for DC motors. The KLOSE production program includes DC motors from IEC sizes 90 to 250 with outputs from 0.7 to 60KW and speeds from 500 to 2000rpm. The DC motors are connected to the KLOSE type gearbox+motor via the same flanges as the three-phase drives.
With the takeover of all technical documents from the company KLOSE Antriebstechnik, Hilchenbach, there are two perspectives:
the procurement of spare parts on the basis of the documents "as built"
Conversion of the electric drive from direct current to three-phase current while maintaining the gearbox.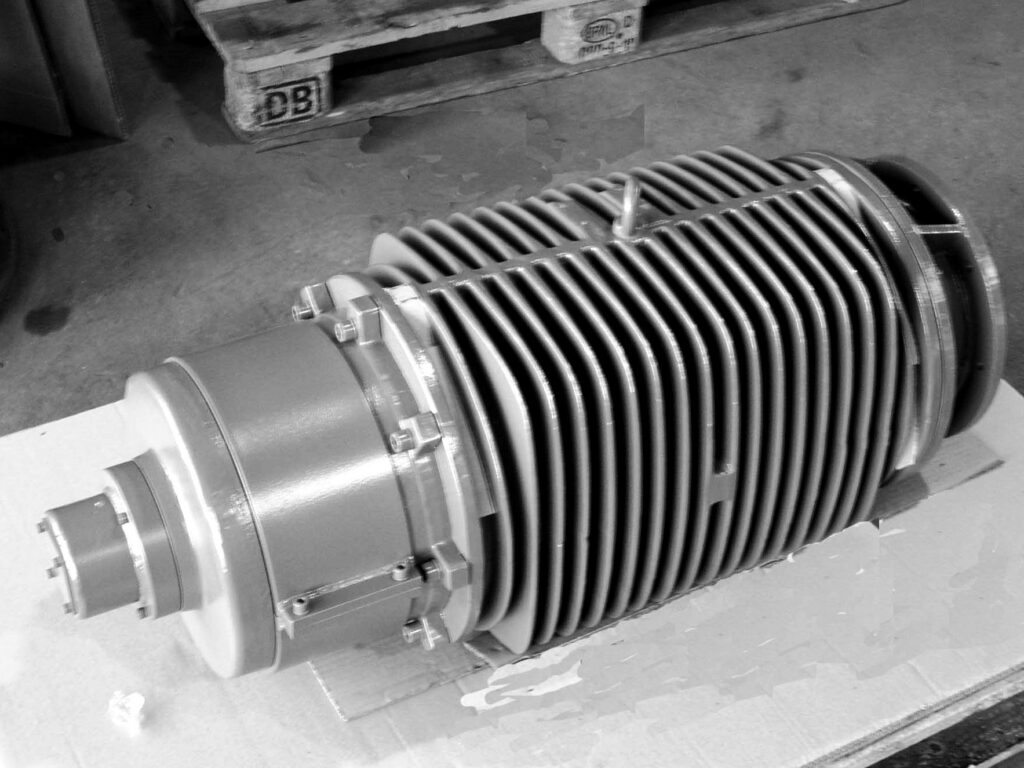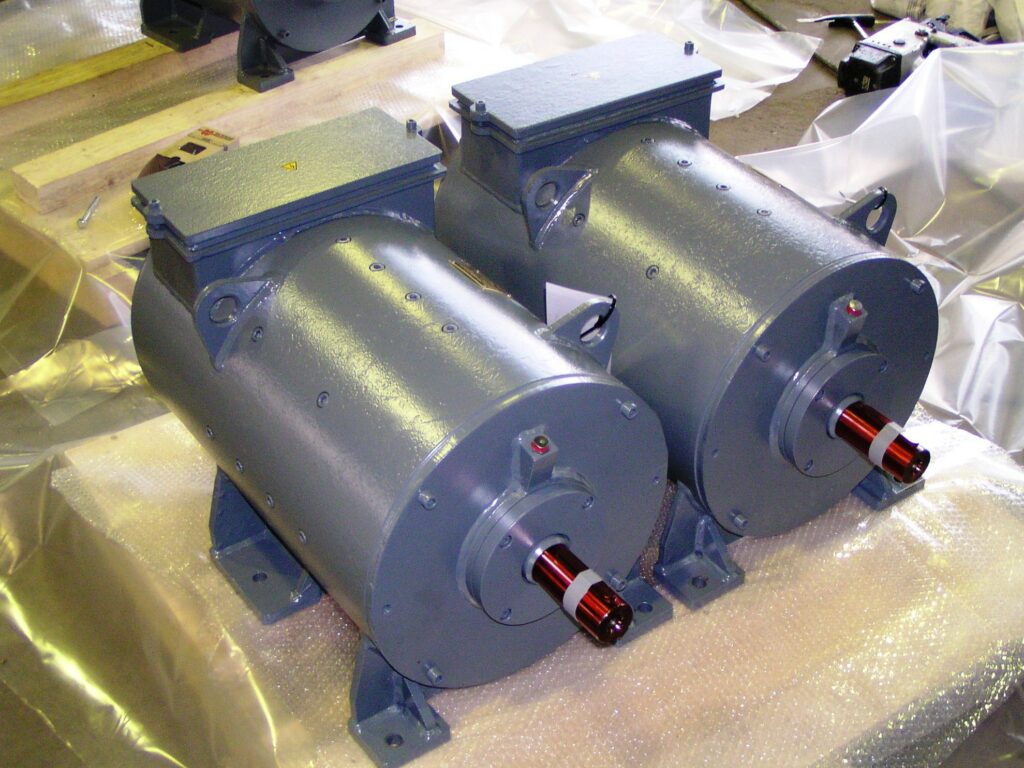 Mill Motors
Mill motors are powerful DC drives and are mainly used as auxiliary drives in rolling mills. Mill motors of the 800 series are available with outputs of up to 185 KW. The main dimensions of these shunt motors correspond to AISE standard no. 1, but the housings are undivided. While DC drives for roller tables (i.e. drives with lower power) have hardly been used for about 40 years, this has been the case for powerful DC motors for a little longer.
In summary, it can be said that with the reliable operation of powerful converters and powerful control electronics, the DC motor has become increasingly less important. Nevertheless, we endeavor to ensure that the drives continue to function by procuring spare parts or replacing them with three-phase current.